Usually Chinese people will have one long holiday in January,
we call it as Chinese Spring Festival, which will last for 3 weeks.
After factory workers are all back to work on time,
there is still lots of preparation work to do before the factory can run normally.
So generally speaking, January to March will be the Off-season for factory.
This is the really why we suggest customer to place order or give order forecast at the end of last December.
For WEET, from June to December is our peak season, all the workers are ready to work on time in the factory.
WEE Technology Main Manufacturing Equipment
| | |
| --- | --- |
| WEET Equipment Type | Quantity(Set) |
| Chip Selecting Machine | 13 |
| Pointing Glue Machine | 30 |
| Welding Stove | 12 |
| Plastic Package Pressing Machine | 45 |
| Small Pressing Machine for Cutting Leads | 67 |
| Reflow Soldering Machines | 3 |
| Through Hole TMTT Machine | 45 |
| Surface Mount TMTT Machine | 52 |
https://www.weetcl.com/Transient_Voltage_Suppressors_TVS/SMC_SMCJ_Series.html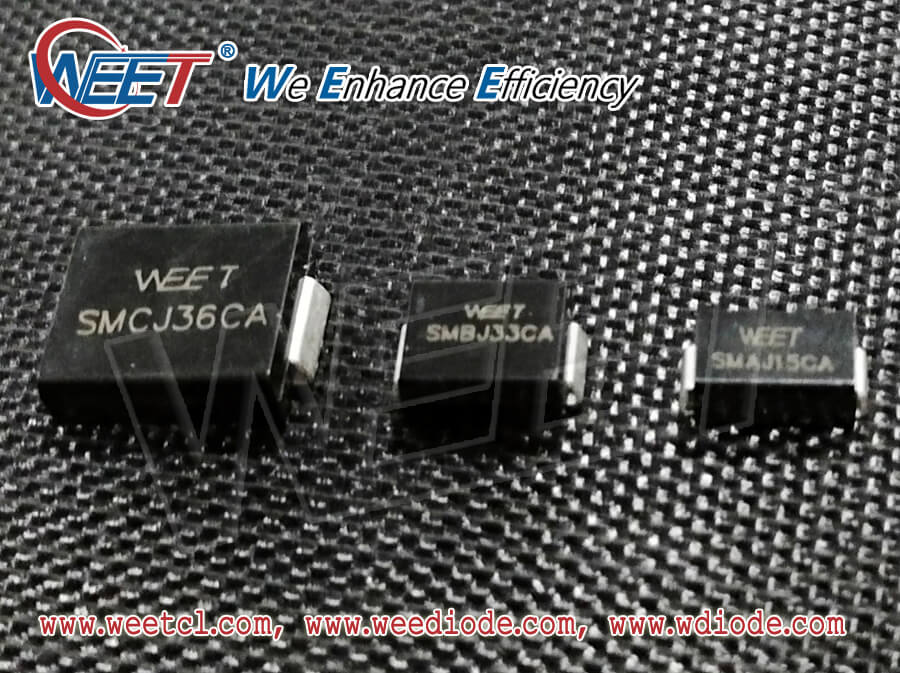 WEE Technology Company Limited
Manufacturer of Surface Mount (SMD) and Through Hole (DIP) Diodes & Rectifiers
Website: www.weetcl.com, www.weediode.com, www.smddip.com, www.wdiode.com
E-mail and Skype: info@weetcl.com, info@weediode.com
Twitter:https://twitter.com/WEETechnology
WordPress:https://weetcl.wordpress.com
LinkedIn: https://www.linkedin.com/company/weetcl
YouTube: http://www.youtube.com/c/WEETechnology